On Monday night a piece of as Vegas history came to an end as the New Frontier hotel was demolished to make way for a new development.
I happened to be in Las Vegas on business, and my hotel room happened to look right over the demolition site. So I got some great photos: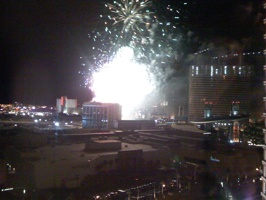 Of course, being Las Vegas, they had to have an extravagant fireworks show to begin with.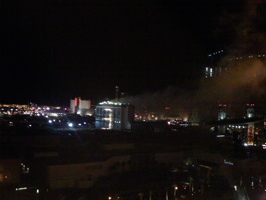 They even had a firework countdown on the building itself!